Cannabis topicals are a popular way a user can enjoy the benefits cannabis has to offer without ingesting or inhaling it. For those looking for the broader picture of benefits with CBD and THC, topicals are ideal. But where do you start?
4 Tips on How to Use a Cannabis Topical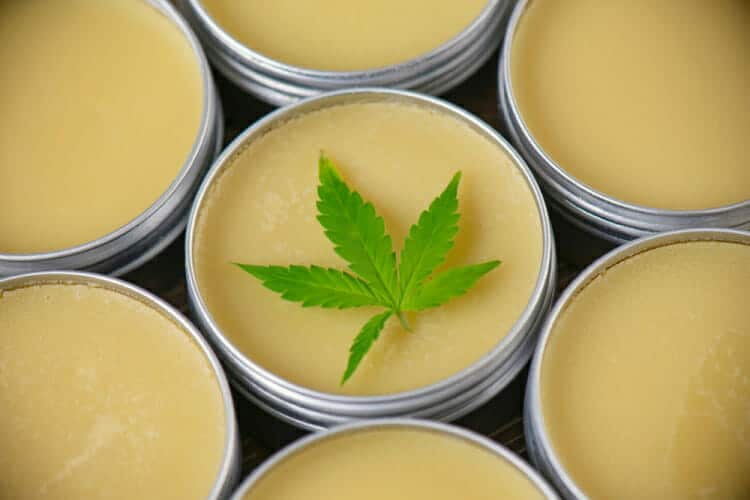 1. Figure Out Your "Why"
What's the main purpose you have for using cannabis topicals? Consider where your pain or irritation points are located. Are you looking for broad relief, or relief localized in a certain spot?
The most common areas of application are elbows, knees, feet, back, neck and temples.
Cannabis topicals come in a variety of different forms, each with different benefits and formulations. Choosing the one that's right for you will help maximize its therapeutic properties and positive effects.
2. Determine Your Preferred Type of Cannabis Topical
Cannabis Topical Rubs
The majority of cannabis topicals sold in dispensaries are in the form of a balm, lotion, or oil. They are intended to be massaged into your skin, and are normally formulated with other ingredients that help to ease muscle pain, stimulate relaxation, and more.
When shopping for a rub, keep in mind that THC and CBD are synergistic, meaning they work best together. Most topical rubs are sold containing an identical amount of THC and CBD, but some extra-strength rubs can contain over 2-3 times more THC than CBD.
Cannabis Topical Patches
Cannabis transdermal patches can be applied directly to the skin, and provide long-lasting relief over multiple hours. A unique type of cannabis topical, patches can actually allow the THC to enter into the bloodstream, meaning you can potentially expect some euphoric, "high" effects.
Cannabis Topical Gel Pens
Transdermal pens are very similar to the transdermal patches in terms of ingredients, but are applied in gel form. You can simply use the pen to distribute the dose you want, and roll it directly onto your skin to distribute the gel to your target area.
3. Be Generous but Gentle
For rubs and lotions: Gently but firmly massage it into your skin without applying too much pressure. Feel free to be as generous as possible with the topical. It's not uncommon to do a second or third application, especially if you have a particularly troublesome area.
For patches: Clean the target area with 70% isopropyl alcohol. Once dry, peel off the protective layer of the patch and carefully apply it to the skin. Smooth out the patch from corner to corner, ensuring the entirety of it is making contact with the target area. If you're not looking for localized relief, apply it to a veinous area of your body to increase its absorption into your bloodstream. These spots include your wrists, neck, ankles, armpits, or even the top of your feet.
4. Wash Your Hands
Lastly, cleanup simply involves washing your hands (unless your hands are the targeted area, of course). Generally, cannabis topicals are formulated with mint, citrus or capsaicin (the chemical that makes peppers hot). You don't want to risk rubbing these ingredients in the wrong areas of your body.
As you can see, using a cannabis topical is relatively easy. A bigger obstacle is often finding the cannabis topical you want. We can help with that!
Stop by one of your locations or check our online menu to see what's in stock: